Welcome To
Welcome to Topaz Motel Flagler Beach, a basic and affordable place to stay near the beach and within an easy drive to everything in this city and area. We're located just 3 miles east of I-95. Stay with us whether for business or pleasure and benefit from easy beach access and our free parking.
When you stay at this hotel in Flagler Beach, Florida, it's just 150 feet to Flagler Beach and just a few miles to Beverly, Painters Hill, Varn Park and Ormond-By-The-Sea beaches and more. Additional attractions nearby include Betty Steflik Memorial Preserve and Flagler Beach Municipal Pier. Daytona Beach International Airport is about 20 miles away, and it's just a bit farther to Northeast Florida Regional Airport and Orlando Sanford International Airport.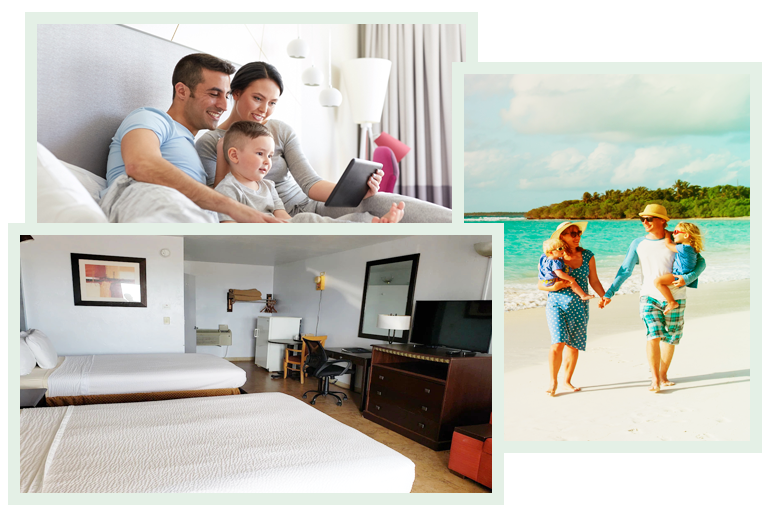 Amenities at this 58-room beachfront Flagler Beach hotel include a restaurant, free wifi, free parking, coffee and tea in the common area, guest laundry facilities, an outdoor pool plus in-room fridges, microwaves, LCD televisions with digital channels and other features.
At Topaz Motel Flagler Beach, we look forward the opportunity to serve you well – so please reserve a room with us now through this website. We take pride in being a simple and budget-friendly place that's sure to satisfy you.
For any assistance on Accessibility Room availability and Hotel facility information, Or for any special requests kindly contact Hotel +1 (386) 439-3301
More About Us
Business Travel
Not everyone stays here for beach access – but you can enjoy the beach (and our free parking) even if you're here on business. We love to serve business travelers at Topaz Motel. Could the most affordable hotel Flagler Beach with restaurant and pool make your travel in Florida better? This property is designed with the unique needs of budget travelers in mind. When you stay with us while on business, you're benefiting from one of the best value hotels near Flagler Beach Fishing Pier too. Turn to us with confidence when you need accommodations that will more than meet your expectations. We're here for you with a positive and friendly experience.
Family Travel
We strive to be exactly what a caring parent would want when traveling with children: simplicity and affordability. We look forward to serving your family – whether you're looking for Flagler Beach Fishing Pier hotels or perhaps the right value-priced hotel near Pristine Beach Florida. When family travel brings you to our region, it makes sense to stay as affordably as possible and save your money for things other than accommodations. That's why it makes sense to stay at Topaz Motel. We provide the simple amenities you need like free wifi and a pool along with convenience you don't get from every property in this region. Please come see for yourself.
Affordable stay
You deserve the most affordable stay possible – and you can find that when you stay with us at this motel near Hammock Beach Ocean Course. You'll see that we respect you and your wallet in everything we do. We at this hotel near Flagler Beachfront Winery FL feel an obligation to provide exceptional affordability. Plus, we take real pride in offering simple but useful amenities that enhance comfort as well, including free wifi, a pool and in-room microwaves and fridges. Book with us and you'll be glad you did when you see that we take the extra effort to make everyone feel at home, no matter what brings you here.
Safe & Peaceful Stay
Safety and peace of mind always come first for us and for our guests. While you may find good rates at other Flagler Beach Municipal Pier hotels, can you be sure they share our commitment to safety and peace? You can be confident that things will go well when you select Topaz Motel when in the area for business or pleasure travel. Staying at our budget-minded property is a sensible idea sure to lead to exceptional value, simple satisfaction and the safest, most peaceful stay you can imagine. We take pride in being a quiet, safe and cozy hotel where guests always feel at home – and you'll feel that pride when you stay with us.
What's to see and do in and around Flagler Beach? Consider these things:
Gamble Rogers Memorial State Recreation Area offers swimming, kayak rental and more to enjoy.
Betty Steflik Memorial Preserve is a park with trails and more that every member of the family can explore.
Gallery of Local Art or GOLA is an art museum where you can see paintings and more that will catch your eye.
Wadsworth Park has a play area for the kids and is a place where locals and travelers can get to know each other.